You will be given a support category status dependent upon the total amount of your support contribution. The total contribution will consist of items such as advertisements, sponsored sessions and virtual exhibition.
You will benefit from outstanding advantages linked to your s​upport category. ​
SUPPORT BENEFITS
Benefits will be allocated to supporters based on the following table: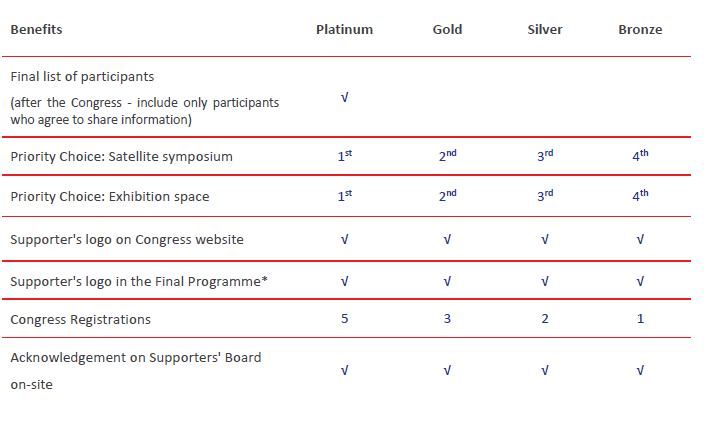 *All Acknowledgments and Advertisements are subject to receipt by publishing date.
Branded items will carry company logos only. No products logos or advertisements are permitted.
Please note that support will be acknowledged in the Industry Support and Exhibition section, on the event website, Virtual Congress and in the Mobile App.